About Greensboro Dumpsters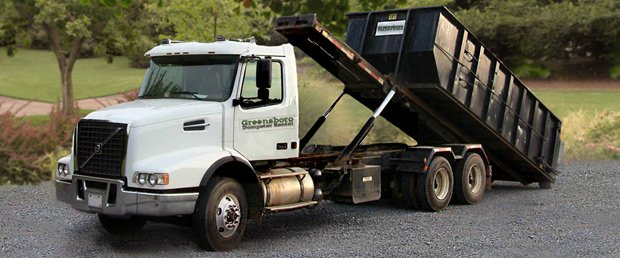 Your Go-To Roll Off Dumpster Rental
Greensboro Dumpster Rental is your one-stop-shop when it comes to affordable and professional waste disposal services. We offer the best deals for roll off dumpsters in Greensboro, featuring jargon-free, easy-to-understand invoices. We also have a friendly and knowledgeable staff that knows everything there is to know about the dumpster rental business. There isn't a question we can't answer. Give us a try!
How Long Can I Keep My Dumpster?
Here at Greensboro Dumpster Rental, we offer an extended rental period that comes included with the price you pay upfront. Your rental period begins from the time that we deliver the dumpster. Need more time? No problem. You can extend your rental period for only $10 per day. Fully loaded? Call us at 336-803-7634 for a pickup or a new roll off dumpster at any time during your rental period.
How Do I Schedule a Pickup?
When you are finished with your Greensboro dumpster rental, all you have to do is call us back. No stress. No hassle. It's that easy. From there, we can set up your waste removal and refuse disposal service. Just be sure that you call us here at Greensboro Dumpster Rental and not the number on the side of the dumpster. Also, please be finished using your dumpster before scheduling it to be removed. Much like for the drop off of the dumpster, please make sure the area where the dumpster is to be picked up is free of any obstructions. Also, make sure the dumpster is not overflowing with debris and hanging out the sides.
Can I Rent More Than 1 Dumpster?
Of course! Whatever your junk removal needs entail, we do our best to accommodate you. Rent as many roll off dumpsters as you need for your project, whether it be a roofing job, landscaping job, home remodel or whatever the case may be. We don't put a number on the amount of dumpsters you can rent. You can rent one, two, three or even four if you need to. There is no limit on the number of open-top orders you can have out with us. And we can help you keep all the orders straight. Just contact us if you have any questions or if you would like to add another dumpster to your order.
We can even send dumpsters to multiple locations if you have more than one job going on at once. We're flexible every step of the way and we understand that no project is going to be a cookie-cutter job. This is why you are going to have every aspect of the service catered to your needs. So rent as many dumpsters as you need and in whatever sizes you need. That's not all. We offer dumpster rental quotes in Greensboro on all our dumpsters!